Church Blog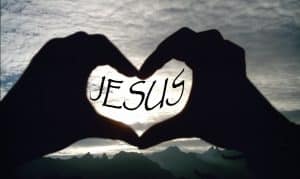 Big Picture Question: What do we learn from Peter about loving Jesus?
We looked at John 21:15-25 to answer that big picture question:
15 When they had finished breakfast, Jesus said to Simon Peter, "Simon, son of John, do you love me more than these?" He said to him, "Yes, Lord; you know that I love you." He said to him, "Feed my lambs." 16 He said to him a second time, "Simon, son of John, do you love me?" He said to him, "Yes, Lord; you know that I love you." He said to him, "Tend my sheep." 17 He said to him the third time, "Simon, son of John, do you love me?" Peter was grieved because he said to him the third time, "Do you love me?" and he said to him, "Lord, you know everything; you know that I love you." Jesus said to him, "Feed my sheep. 18 Truly, truly, I say to you, when you were young, you used to dress yourself and walk wherever you wanted, but when you are old, you will stretch out your hands, and another will dress you and carry you where you do not want to go." 19 (This he said to show by what kind of death he was to glorify God.) And after saying this he said to him, "Follow me."
20 Peter turned and saw the disciple whom Jesus loved following them, the one who also had leaned back against him during the supper and had said, "Lord, who is it that is going to betray you?" 21 When Peter saw him, he said to Jesus, "Lord, what about this man?" 22 Jesus said to him, "If it is my will that he remain until I come, what is that to you? You follow me!" 23 So the saying spread abroad among the brothers[b] that this disciple was not to die; yet Jesus did not say to him that he was not to die, but, "If it is my will that he remain until I come, what is that to you?"
24 This is the disciple who is bearing witness about these things, and who has written these things, and we know that his testimony is true.
25 Now there are also many other things that Jesus did. Were every one of them to be written, I suppose that the world itself could not contain the books that would be written.
In regard to our first section of text, vs. 15-17,
If you have a God where sin is no big deal than love is no big deal either. God loves us through expensive grace – Jesus Christ going to the cross. His love is astounding & costly. We're left astounded when we are confronted with the reality of our sinfulness and it being swallowed up in the ocean of God's grace.
I think some of us can look at the line of questions to Peter and say something along the lines of, "man is Jesus just twisting the knife" with Peter. But he isn't. He's not twisting it. He is however using it. He is sing it like an expertly skilled surgeon. If you need surgery, do you want the best surgeon or someone working out of his basement? You want the best! But even after the best surgery though there's still pain & recovery involved even though the root issue has been taking care of.
And that's what we see in Jesus' interaction with Peter. And not just Peter but with us as well. God uses friends, pastors, elders, the Holy Spirit, the Bible, life's circumstances…all of these God uses and moves his surgical knife into our lives to operate and make us healthier to enable us towards greater things. Because He knows there is no way we will be healed and electrified by His love unless we see the depth of our sin and through that see the depth of his forgiveness…his love.
Looking at vs. 18-19: After restoring Peter and charging him to care for the sheep, God's people, he reminds him to "follow me". He says this when he first called the disciples 3 years prior. Nothing has changes. He reemphases the life-long pattern, live your life for the glory of God, in dependence on Him. This is the idea that Paul flushes out more in 1 Corinthians 10 when he tells the church, "Whether you eat or drink, whatever you do, do it all for the glory of God."
We live our lives to the glory of God. Not defined by our desires, necessarily, but rather submitted to Christ.
Looking at vs. 20-25, we see in this next interaction between Peter and Jesus that Peter isn't perfect…The interaction that happened just at the beginning of our passage, Jesus' call to him to feed his sheep doesn't mean that he has it all together and figured out and is then being mobilized for ministry.
His thoughts immediately shift to John…to comparing himself to others. How easy it is for us to become distracted and envious of one another's callings & gifting.
Jesus calls him out on it…Notice Jesus doesn't retract his previous charge to care for His sheep though. He continues to come alongside him and uses this as a teaching moment to help him understand that God's plans are God's plans and to remind Peter to keep himself focused on Christ.
Again we have this call of "follow me"…twice now in this section of scripture. This is what Jesus is driving home to Peter and it's also the call of Jesus to us this morning….to follow him. To trust him in situations when we are tempted to turn, run, hide, compare, doubt, and on and on.
In Conclusion, what do we learn from Peter about loving Jesus?
We are forgiven and restored
Accepting his counsel in our lives
We have purpose
Our following Jesus never ends
Trusting His plans