All Posts Tagged Tag: 'neighbor'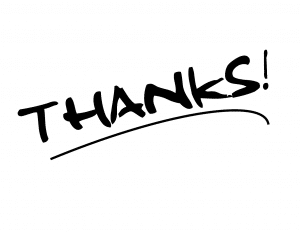 Good Morning Friends,
Typically, this is a summary of this past week's sermon, but Sunday's sermon was brief as was the service.  We did look at Acts 2, and you can find the audio and video online.  We followed the sermon with a beautiful baptism and our quarterly Town Hall meeting.  Look for an email with audio and video links from the Town Hall in the next few days.
Right now, I want to say thank you to everyone at Evident Grace.  We have a beautiful, growing community.  We are blessed with wonderful committed members, lots of newborn, healthy babies, consistent guests, and an ever-growing ministry to the local area.
When I look at our church, I know we need to grow in our worship, community, and service.  I pray for our growth in depth and reach. But I want to remind us that growth best comes as we are thankful for what we have.
If we want our worship to grow, we should remember Psalm 100
Psalm 100:4 Enter his gates with thanksgiving, and his courts with praise! Give thanks to him; bless his name! 5 For the Lord is good; his steadfast love endures forever, and his faithfulness to all generations.
If we want our community to grow in depth and number, we should remember Colossians 3:
Colossians 3:15 Let the peace of Christ rule in your hearts, since as members of one body you were called to peace. And be thankful. 16Let the message of Christ dwell among you richly as you teach and admonish one another with all wisdom through psalms, hymns, and songs from the Spirit, singing to God with gratitude in your hearts. 17And whatever you do, whether in word or deed, do it all in the name of the LORD Jesus, giving thanks to God the Father through him.
If we want our service to grow, we should remember 2 Corinthians 9:
2 Corinthians 9:11 You will be enriched in every way to be generous in every way, which through us will produce thanksgiving to God. 12 For the ministry of this service is not only supplying the needs of the saints but is also overflowing in many thanksgivings to God. 13 By their approval of this service, they will glorify God because of your submission that comes from your confession of the gospel of Christ, and the generosity of your contribution for them and for all others
I love all of you, and I pray your weeks are full of joy and thanks, no matter what God has called  you to do.
I look forward to hearing from all of you this week and seeing you on Sunday.
Pastor Gordon

I had a wonderful conversation with someone from EG this week, and we were discussing how many churches (and our denomination specifically) have a hard time comforting and caring for folks when they suffer. He described it in this way.
Most churches do not know how to enter into people's hurts.
What an incredible statement…and sadly true. We spent the next hour or so discussing the problem. We came up with an analysis, and I hope in this small post to begin to move us towards addressing how poorly churches (including ours at times) enter into grief. In our discussion, church folks typically respond to hurt, harm, and grief in one of three ways.
The Reformed community says: God is sovereign.
The non-Reformed community says: God has a purpose and plan in everything.
And the non-religious response says: It is what it is.
Each one of these is a simplified expression of deeper truths. Unfortunately, they all shut down conversation.
God is sovereign means that we shouldn't ever dare question what God is doing.
God has a purpose and a plan in everything means that if you wait long enough, either something good will happen or you will figure out what God is trying to teach you.
It is what it is says you aren't in control of much is this world so why keep talking about it.
I think Evident Grace must be a church that offers more. But what more is there? Well, outside of scripture, we don't know the mind of God, so assuming on our part or anyone else's why things are happening is rarely helpful and many times dangerous. So, let me offer a few things that we can do as a church to meet people in their need.
Weep with the weeping – Throwing a party and showing joy when people rightfully have events of joy is great, but we also need to comfort by crying when people cry. So much of grief is the struggle of feeling alone. An appropriate arm of comfort and a shared cry go so much further than empty platitudes.
Be Hospitable – Hospitality is both the opening of our homes to people hurting and the meeting of practical needs to those in need. Hospitality is the meeting of simple needs like clothing, food, and warmth when grief is so great that those needs are neglected.
Neighbor – Neighboring is the constant awareness that you are near to do either of the above two. Neighboring is the offering of one self to another for love and friendship.
While there are other ways to enter grief (feel free to offer some), growing in weeping, showing hospitality, and neighboring communicate care and love to the hurting and represent the love of Christ well.
Christ wept with us and for us.
Christ was hospitable by meeting our need.
Christ was our neighbor because He came to us in our hurt.
Let's pray God grows this in us more and more, so that at least one person will feel comfort and believe that someone has entered into their grief.